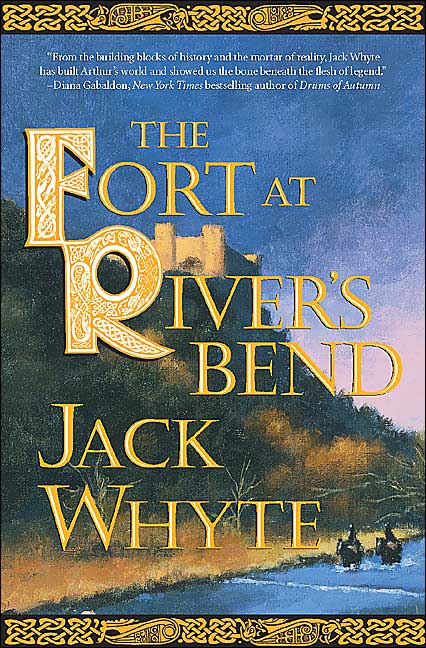 The Fort at River's Bend is the 5th book in the Arthurian saga called The Camulod Chronicles by Jack Whyte. The Fort, as the author has described it, is located at a place in northern England now called Hardknott Pass. The intent of this book is to have a setting where Arthur can learn in general solitude.

Caius Merlyn Brittanicus has decided to flee Camulod because he perceives a mole in the camp. A mole that he believes to be loyal to his enemy, Peter Ironhair, a man expelled from Camulod many years earlier for his contrary ways and who is trying to kill Arthur. Merlyn takes Arthur and his closest friends to Ravenglass, near River's Bend. King Derek of Ravenglass offers up Mediobogdum, as River's Bend is called in exchange for protection from that side of his kingdom.

Merlyn and company live in general peace during that time, as does Camulod. There are relatively few battle scenes in this book, compared to the others so far. It is a time of development, especially that of Arthur.

But, by the end of the book, Arthur is approching manhood and there are rumbling of Ironhair's influence in Cornwall to the southwest. So Merlyn makes the decision that Arthur's quiet instruction is finished. It is time to move back to Camulod and begin practical growth as a soldier in battle.

A lot of this book was slow,battlewise, but the author did a good job of piling on historical information and keeping mild things happening, keeping the reader's attention. I enjoyed this book and it was a quick read even though it wasn't full of action.