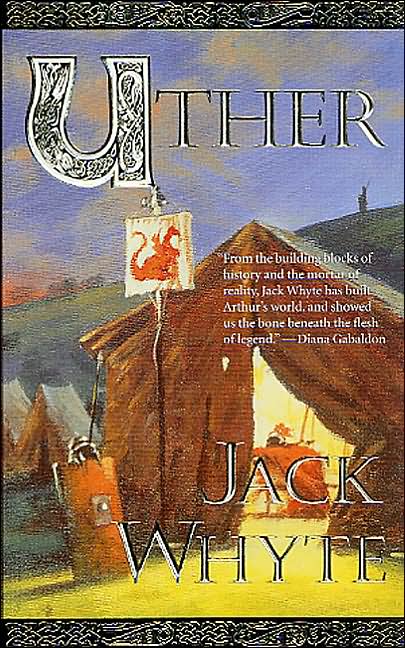 Uther is generally acknowledged as the seventh book in the Camulod Chronicles series, although it is a separate account, deviating from the point of view progression of the third book. It can be read anytime after the third book, The Eagle's Brood.

In the Foreward, the author states that he hesitated to publish this book, as it is an alternate account of the life of Uther Pendragon, father of Arthur. The previous incarnation of Uther's life in this series is told from Merlyn's perspective. But, having read Ender's Game and Ender's Shadow, parallel books from Ender's and then Bean's point of view, he decided to publish Uther, as it gave him the confidence that it would be well received.

The story begins when Uther is a young boy. He begins to understand who he is. He easily understands that his father and grandfather are powerful in the Pendragon tribe, but also that his mother is different. Of course, his mother, Veronica is the daughter of Publius and Luceiia Varrus of Camulod, making Uther central in the rebirth of Britain.

As Uther takes leadership, he makes strange friends, the strangest being a Cambrian of another tribe. Nemo is a short, squat, ugly and silent female that becomes Uther's celebate military subordinate....and much more.

If you've read the previous books, you know how the book is going to end, but the author fills in many gaps in the story as previously told. One large previous mystery is who killed Merlyn's wife, Deidre? That question is answered in this book.

This nine-hundred page book was full of long narrative. There was much more narrative than the previous books, it seemed, and less dialogue. At times, it was difficult to make it through a section, but much of the narrative, also, was full of information and history. Again, for the reader, it could be a slow read due to the fact that it's a parallel novel. But, the author did an excellent job at developing Uther's character along with Nemo, Garreth Whistler and Owain of the Caves. All interesting characters.