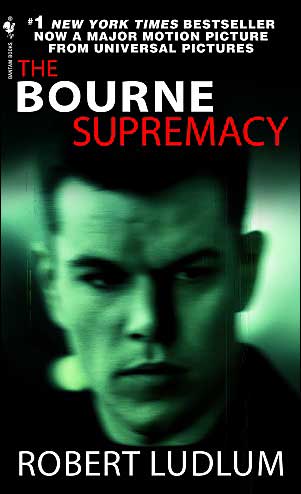 The legend of Jason Bourne is dead...gone with the aftermath of the battle at Treadstone seventy-one. Or is it? A grisly murder in Kowloon, near Hong Kong is "signed" by Jason Bourne.

Meanwhile, the man that was the legend of Bourne, David Webb, is teaching Oriental studies at a northeastern college with protection from the United States government, married to Marie St. Jacque and is recovering from his split trauma. He is remembering more and is under constant therapy with Mo Panov, psychiatrist and friend.

Suddenly, the government protection is gone and so is Marie. Kidnapped, but by whom?

Webb, begins to transform back into Jason Bourne in order to track down this new imposter assassin. But who is calling the shots? The meat of the book is covered in layer upon layer of misdirection and cloak and dagger espionage. But why is Webb needed, as Bourne, in Hong Kong? The answer has global consequences as the treaty that governs Hong Kong is to come to an end in 1997.

Supremacy takes Bourne/Webb in a different direction than expected...not having anything to do with Carlos the Jackal. Ultimatum will take up that battle. Supremacy is heavy in silent death, couriers, weapons and strategy, building until the end. There, again, were long sections, though, that the author had to explain (politics of the region, strategizing and general talk) that slowed the pace until the next action scene came along.

Again, if you've seen the movie, there is absolutely nothing in common, although both are good in their own media.