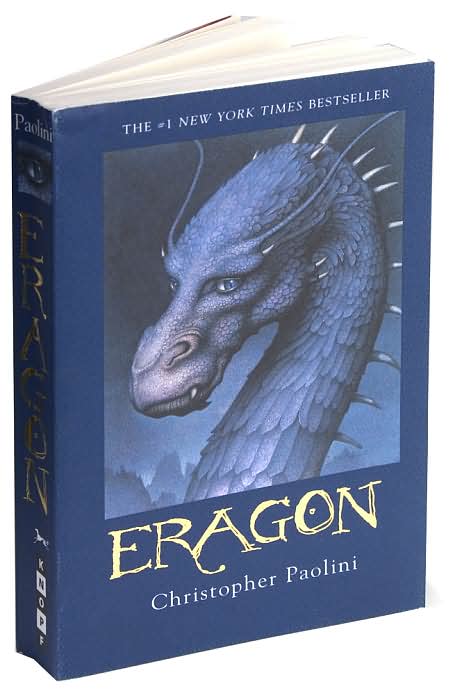 Eragon is a fantasy book written by Christopher Paolini while still in his teens. It is a NY Times bestseller and has been made into a movie.

Eragon is a young teen-ager who finds what he thinks is a smooth stone in the Spine while hunting for food. The stone turns out to be a dragon egg.

With the help of storyteller, Brom, Eragon and his dragon, Saphira, embark on an adventure to kill those that have killed his uncle. In this adventure, Eragon finds that he more than the humble farmboy that he has always been.

Their adventures lead them across and out of Algaesia, the dominant kingdom which is led by the evil king, Galbatorix. He encounters large, battle-hungry Urgals, dwarves and a very powerful and equally evil Shade named Durza. His adventures culminate in a fierce battle to save the Varden from the Shade and the Urgals.

While it is a great achievement for a teen-ager to write a novel and have it sell so well and make a movie, Eragon is a predictable but pleasant read. Chapters are short and the action is furious. The entire book, less the prologue, is written from Eragon's point of view. Many of the themes the author employs are typical fantasy themes. The poor farmboy cum hero (i.e. the Chosen One), the epic journey across the lands, magical helpers, a wise old guide and an epic battle to end the book. This is not a criticism but a categorization as this is a young adult fantasy. For the adults who love to read young adult fantasy, Eragon is a must-read. It is solid, if predictable.