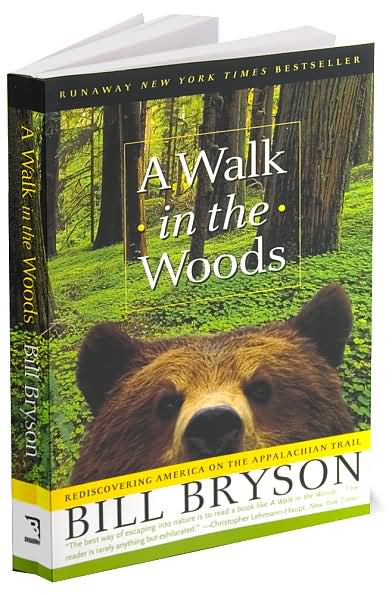 I read this book about a year ago, but I ran across it in a book search and remembered that I liked it so much that I thought I post up a short review.

A Walk in the Woods is an account of the author and a friend taking on the Appalachian Trail, a cross country trail that extends from north Georgia all the way into northern New England. It's a funny and true tale of their adventures and hardships involved in hiking and living off the land....most of the time.

He tells of how your outlook on humanity changes when you embark on this kind of trek. He accounts the weird people he and his hiker-mate encounter on the Trail.

I highly recommend this book to anyone. It is a universally lovable book.